Fast and personal service is of paramount importance at Jacobs LifeSaving. With our experienced team, we are at your service day and night.
With a small-scale and experienced team, we have been supporting commercial and pleasure craft for X years with the sale and inspection of life rafts. This enables us to deliver personal service and customization, with the speed and quality that our customers have come to expect from us. We think along with you, with the goal that an inspection or replacement is delivered quickly within the allotted timeframe. We do this from our fully equipped service station in Strijen, where we have a spacious and modern workshop.
Whether you moor in Le Havre, Antwerp, Hamburg or Rotterdam, our courier will be waiting for you so that the life raft can be inspected and returned as soon as possible.
During working hours, you are always welcome to come by for information or to bring your rescue equipment. You can also contact us for commercial rescue equipment as well as various life-rafts and equipment for pleasure craft.
24/7 hotline - always available
Our employees are on standby day and night. This ensures fast service and the shortest possible interruption in your planning.
Inspection within 12 hours
We understand better than anyone that every interruption in your schedule is one too many. That is why our inspection always takes place within 12 hours. (immediately inspected, excluding transport time)
Customised service
Our team is small and personal. Do you have little time for the inspection of a life raft or at a location elsewhere in Europe? We are happy to think along with you about a suitable solution, such as the supply of a replacement and already approved life raft.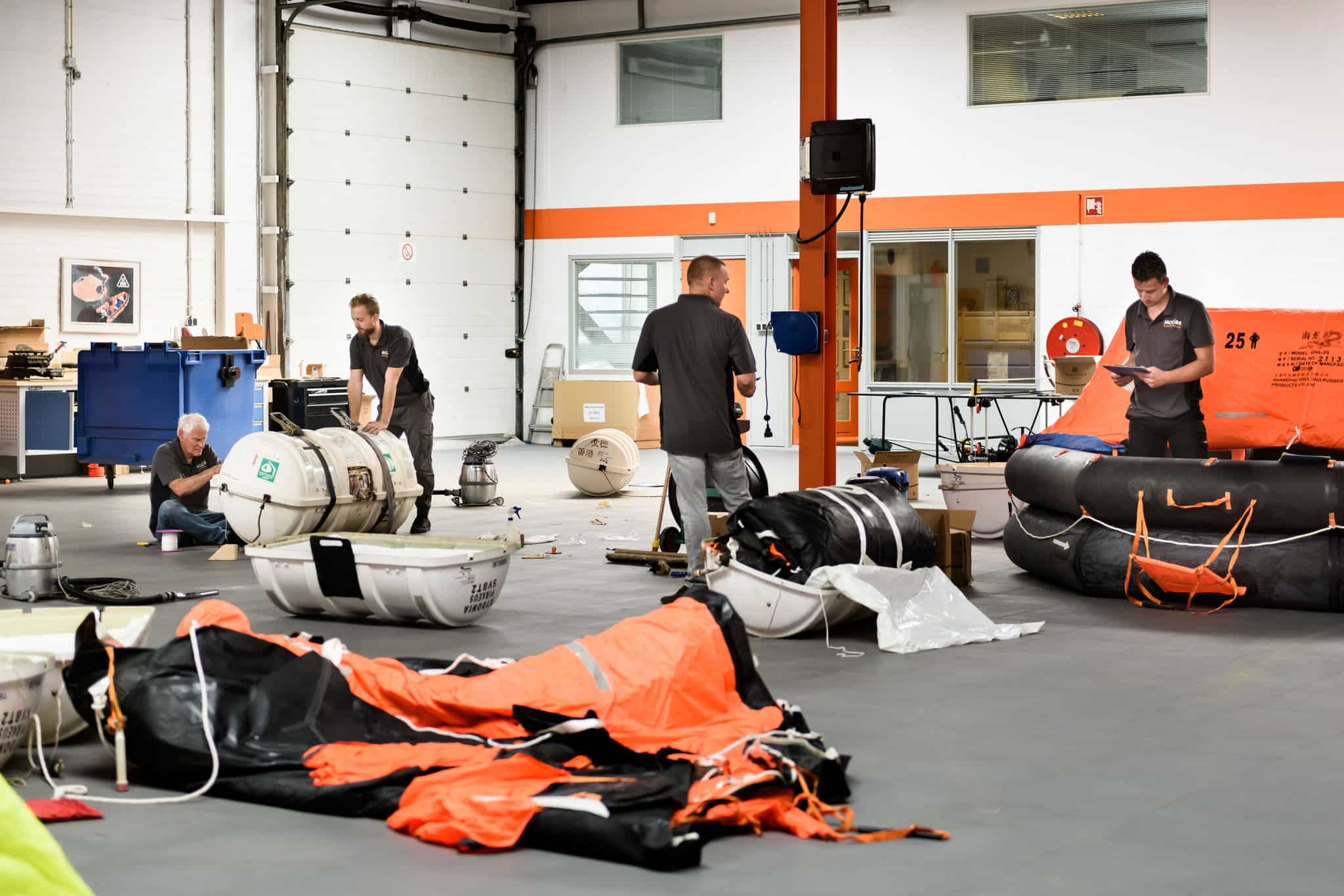 "Imagine: you are at sea in an emergency, at night, and the batteries of the necessary light bulb appear to have run out. That is why the triennial inspection is so important; it is simply vital"